So the tough summer is finally coming to an end. With the drops of rains, the weather has begun to cool down. Wedding season will be here soon.
Everybody is trying to make their skin look fair and party ready. We all want to get rid off the year long summer tan and the oiliness.
Every woman is blessed with amazing skin. But pollution, climate, makeup, etc make our skin dull and take away its glow. At such time we dream to get back our fairer, flawless and smoother skin tone. To fulfill this dream, we turn to skin lightening creams, lotions, and whitening pills.These skin lightening products contain harsh chemicals that can cause severe skin irritation, uneven bleaching of the skin, dryness, and discoloration.
Most of the times people use chemical products which are not suitable for all skin types.
But don't worry. The Confused Mango is here with few amazing home remedies that will help you get back your beautiful skin again.
Disclaimer:
FIRST CHECK IT OUT ON YOUR HAND AND THEN APPLY ON YOUR FACE.
Lemon Juice works wonders.
A common household ingredient, lemon juice, works wonderfully to lighten skin tone. Use lemon juice in your face packs and see the difference. To get rid of stubborn tan, you can simply cut a lemon in half and rub it on the skin and wash off with warm water.
Apply lemon for your elbows and knees and feet which will get rid of blackness and from cracks. Remember, Lemon juice can be used but not too much as it contains citrus acid in it. Make sure to use a moisturizer after a lemon wash because lemon dries off your skin and if you have a sensitive skin, it is better to dilute it. Vitamin C is not suitable for all skin types.
Milk for Milky White Skin?
Use milk or curd, they are the best for a fair and glowy skin.You can massage them on your face and rinse it off after 15 or 20 minutes. Curd or Milk can be combined with many other herbal ingredients found in your kitchen inorder to make home made pure facepacks.
Here are some combinations:
Curd + Besan (Gram Flour)
Papaya + Milk which will act as an amazing scrubber
Curd + honey

for good skin massage
Cucumber + honey + curd for glowing

skin
Another amazing face pack which I have been using regularly is
Besan + Turmeric + honey + milk or curd + Rose water. Simply mix these in a plastic bowl and apply it on your face. Then, allow it to dry and wash it off with luke warm water. You can do this daily if possible as the results will be better.
For skin whitening use one tablespoon of dry shredded coconut with warm milk, one tablespoon of rice flour and one spoon of baking soda make a paste apply it on your face or body allow to dry and washed with water. Try twice a month u can get fair skin.
Fruits and Veggies Are A Treasure
Potatoes also work great for skin care treatment. Simply cut one potato and rub the moist part on your face. Massage well and rinse off.
Orange juice is also really good to drink as well as to apply to your face.
Orange peel powder can be applied for better glowing in the face.
Banana's are also filled with amazing healh properties.
Apply smashed Banana and let it dry and wash
off with normal water.
Another lesser known remedy is
watermelon juice
face pack.
We can apply watermelon juice and let it dry and wash and see the magic.
Rubbing a fresh cucumber smoothly over the skin refreshes it and adds a glossy shine too. Repeat this method everyday for about 5-10 minutes and you'll gradually feel your complexion getting fairer.
Rose: The Flower of Love and Beauty.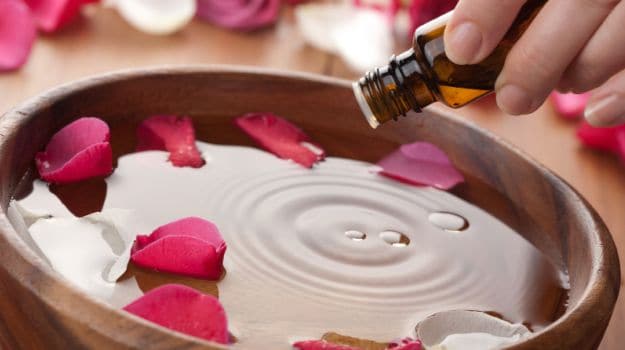 Rose water has ample of benefits. I'll be posting another article specially dedicated to the benefits of rose.
For amazing skin care results, apply Multani mitti + Rose water every night (before sleeping) and rinse it off with normal water.
Another simple method is mixing rosewater +glycerine which will help you get softer glowing skin. But I recommend testing this on your hand first.
You can also apply a paste of rose petals on your skin and acrub it off after it dries regularly to get baby pink lips.
Must Do Things:
Water is the best thing for a healthy skin.

Drink as much water as you can.

Water helps to keep your skin stay hydrated and also helps out to flush out toxins.

Besides all these one should eat well +drink lot of water+sleep well and think very less which are not necessary for us.
Staying out of the sun for prolonged hours and using natural facial masks will also keep your skin from getting darker.
Exercise helps you to stay healthy and get rid of toxins. There are various yoga's and exercises for beauty care.
When choosing a sunblock, try to find one with a mineral block such as Zinc Oxide or Titanium Dioxide. Not only are these broad-spectrum blocks, they naturally add a slight whitish tinge most people do not like. But since you are trying to appear paler, this is exactly what you want! If it goes on too whitish, just mix a little with your foundation to even out the colour.
These remedies help reduces the production of melanin in the skin and helps in achieving a much fairer and brighter complexion.
If Mother nature has blessed us with natural ingredients to lighten skin at home then why choose commercial lightening creams which are unnatural, artificial and damaging to the skin.
I'll be sharing videos on these face packs on my Youtube channel too. To subscribe to my Youtube channel, click here.
Don't forget to check out and subscribe:
Facebook
Twitter
Instagram